We love the outdoor life. Cuddling by the fire, cooking outside, laughing around the patio table, cocooning in blankets while the kids tumble on the lawn. All these things make us smile silly. Yards don't have to be cookie cutter boring. They should reflect you, your family, your life. Your yard should be beautiful with every season. Imagine looking out your window every morning and finding your happy place. Amazing, yes?
We Listen to You
Meet with a Greenhaven landscape designer and dream! We take your ideas and budget and give you options for your dream landscape.
We Make It Easy
This is where it all comes to life. We gather all the landscaping materials, order plants from our nurseries and make it all come together.
Create Your Memories
Your landscape is perfect. Now you can invite your friends and family over to relax in your beautiful outdoor space.
Synthetic Turf & Putting Greens
Commercial Landscape Construction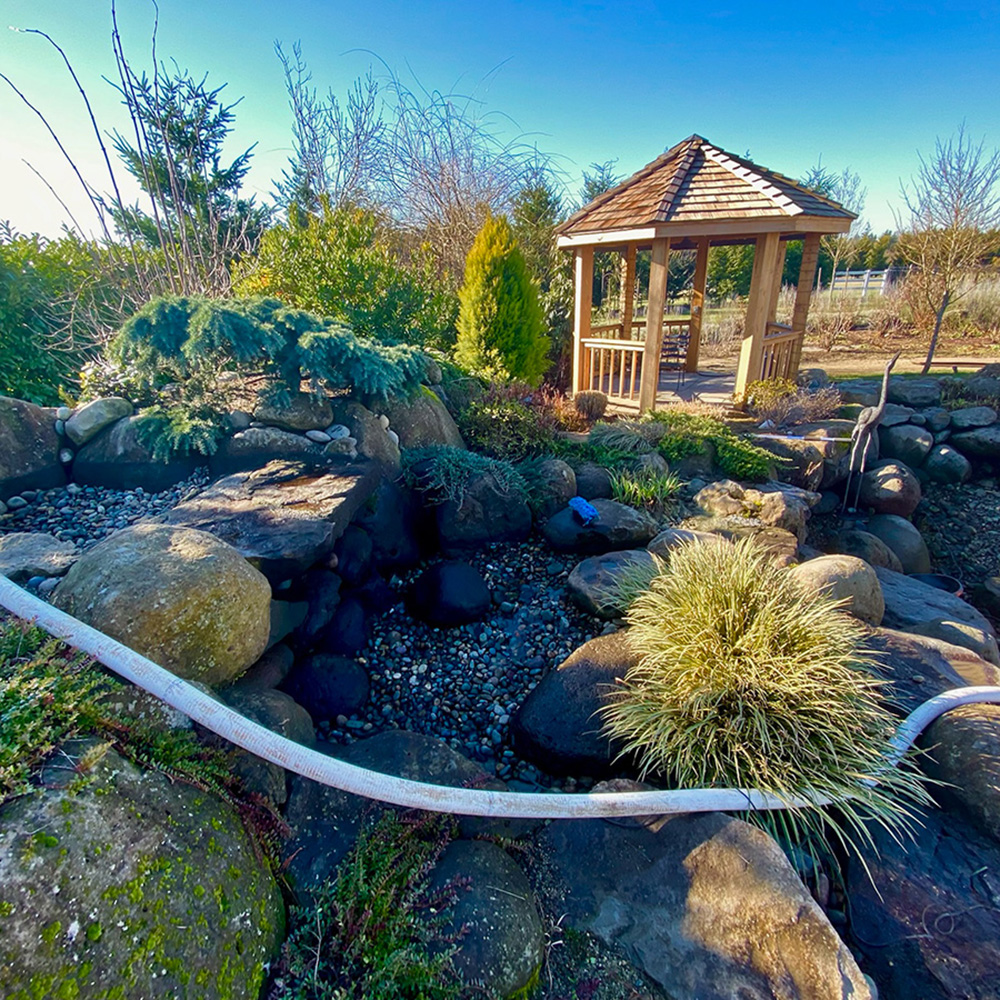 Pond Cleaning & Maintenance
Our Portfolio
Explore our showcase photos and get ideas of how your yard can be transformed.
View Our Portfolio
The consummate professionals, Greenhaven cannot be beat. They are friendly, dependable, innovative and work closely with you to produce exactly what you want. They transformed an idea into reality within budget and it is superb. I hired them for all my yard maintenance after the two landscaping/water feature upgrades and am more than pleased. My number 1 choice for anything I will need in the future. Eric and Rick know how to do it all and they do that to a high degree of perfection.
I think what I have here at my house far exceeds my expectations I had of what I was going to see. I anticipate coming out and making a cup of coffee, being able to sit out here and start my day with everything that's become a part of my life since the pond came – the frogs are a big part of that and the birds like it. I like to see the birds stand in the rocks and take a little drink, or watching the chickadees take baths in the mornings. It's something everyone should start their day with. It's just a constant quiet reminder.